We all know that everything has been different this year... so what would make Halloween any different? This is a day that little ones and costume-lovers look forward to all year, but now we have to worry about safety, sanitizing, and how many masks to wear (one for the costume, one for the germs!) So, we wanted to put together a few fun ideas for Halloween so that we can still make the day fun for everyone! 
Pre-packaged snack wall! 
- If your neighborhood is still allowing trick-or-treaters to walk down the block, this idea will be a perfect way to participate safely! With clean/gloved hands, all you need to do is pre-package whatever you want to hand out into little ziplock bags, then tape them to an outside wall of your house, or to your decorated door! This will allow for children to be able to pick one out without touching the others, providing safe snacks for all! You can play spooky music on the front porch and leave instructions on the front step for the parents to decipher. 
Spooky Family Dance Party!
- For all music lovers, this is a fun activity the whole family can enjoy! We recommend grabbing a few glowsticks, & carving up some pumpkins and inserting battery-powered lights so that you can get your dance floor (living room? basement?) ready! Then any of these Spotify playlists should work to inspire all with spooky dance moves! You and your kids can choose to dress up or just dance around with the festive lighting. 
Scary Movie Night!
- Whether you're a fan of Hocus Pocus, Halloween Town, or any of the other Halloween Classics, having a movie night with the fam is always a fun time. Grab all the extra blankets, splurge on a few more snacks than normal, grab some soda, pop some corn and have a bonding night with your family watching any of the movies from this list of our favorites!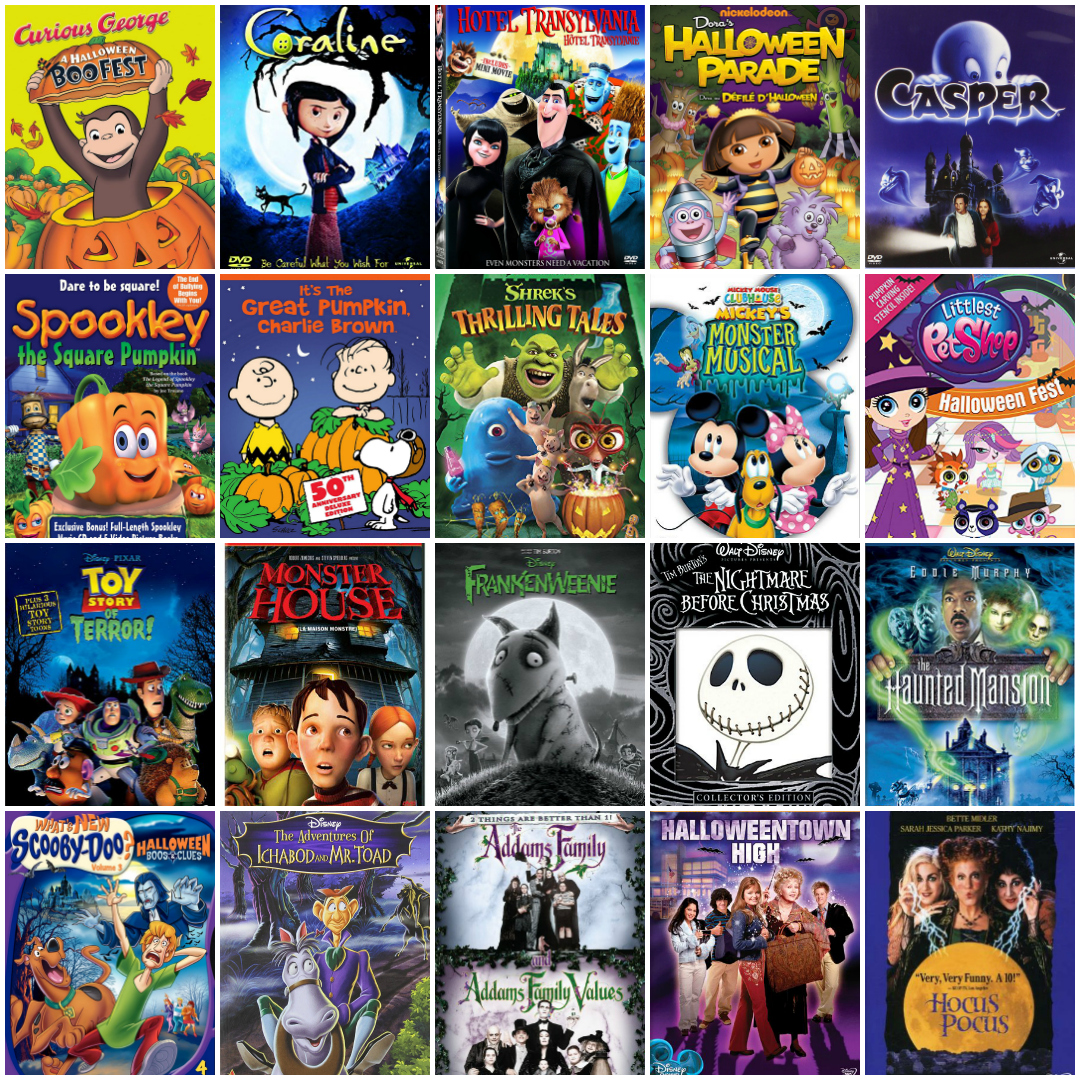 -Quarantine has brought a lot of people together... in the kitchen. This recipe from Betty Crocker is easy enough for the kids to join in on, and yummy enough for everyone to eat!